Jackdaw is a technology research and advisory firm, focused on the intersection between devices, software, services and connectivity. In contrast to the siloed approach to tech research employed by others who focus just on device vendors, carriers or others, Jackdaw takes in the big picture and covers the way these various players compete with, partner with and complement each other. We produce research, which is available through subscriptions, and we're available on a retainer basis, for strategy sessions and custom engagements such as speaking engagements, white papers and consulting.
The Chief Analyst at Jackdaw is Jan Dawson, who has been covering the telecoms and technology markets from various perspectives since 2000. Before he founded Jackdaw, he was the Chief Telecoms Analyst at Ovum, and was responsible for the direction and quality of Ovum's telecoms research globally.
The Jackdaw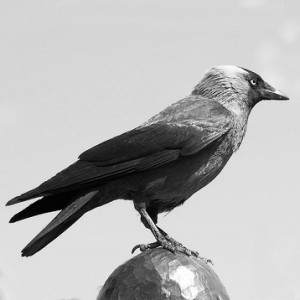 The Jackdaw is a member of the crow family found in Europe and parts of Asia and Africa. It is said to be intelligent and, like the magpie, collects precious objects. It is known to form strong and loyal individual relationships, but also forms part of large communities. As a research firm, Jackdaw seeks to emulate these qualities, providing intelligent advice, garnering and sharing valuable insight, and developing close relationships with clients while participating in the wider technology community.
Photo credit for the image on the main page: Flickr user sbern. Photo credit for the image on this page: Flickr user Kallegustafsson.